About Jessica W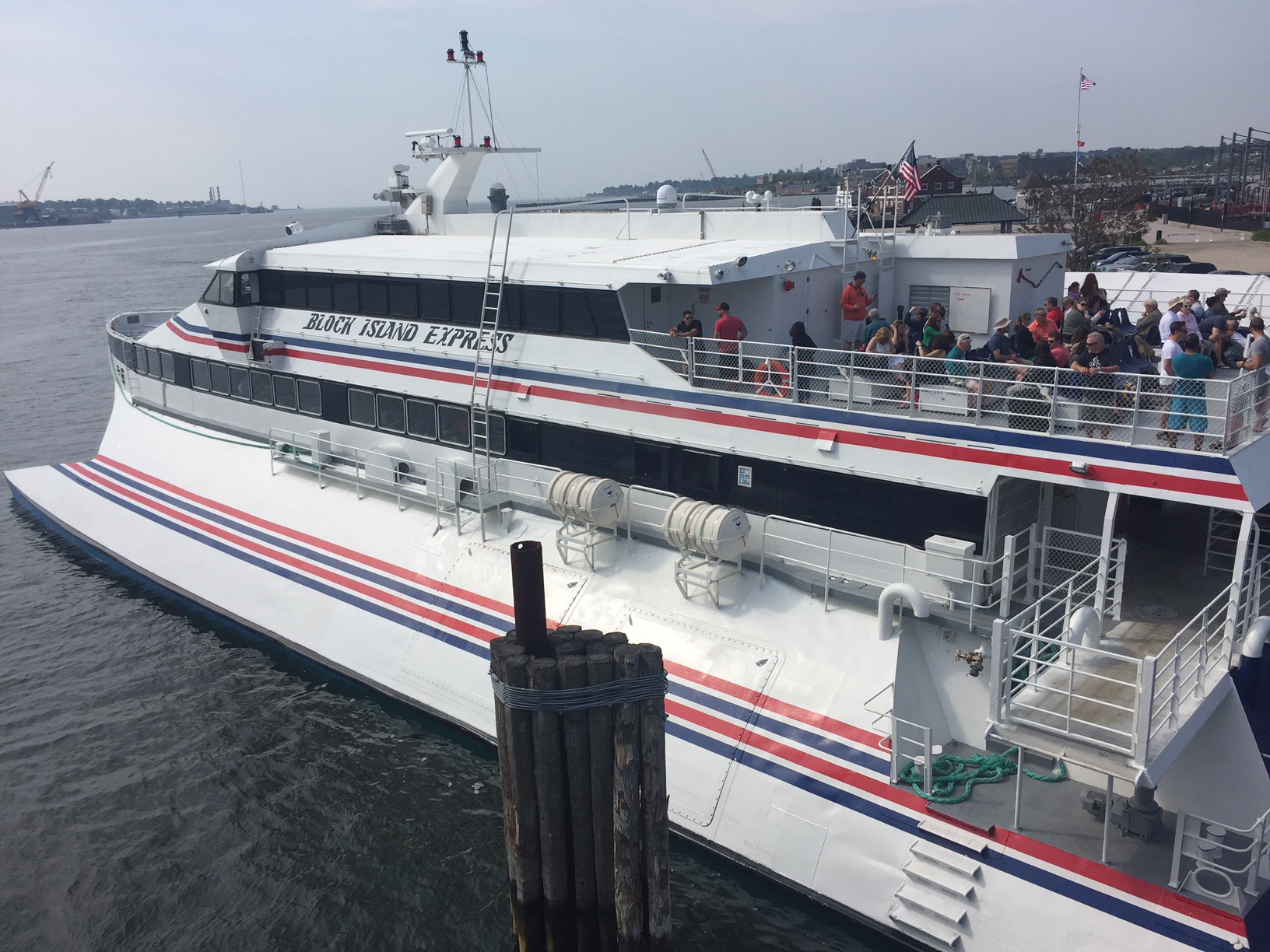 As the fastest ferry between Block Island and the mainland, the Jessica W has a cruising speed of more than 35 knots (40 mph) and is equipped with comfortable, modern airline-style seating on two enclosed air-conditioned passenger decks. For those who prefer the great outdoors, an outside passenger deck is available for viewing the scenery on the trip between New London and Block Island. Other passenger amenities include a satellite television entertainment system, culinary offerings that include homemade pastries, personal pizzas, hot soft pretzels, other snack options along with and a selection of craft beers, wine, and specialty cocktails including Cross Sound Deli's famous Bloody Mary.
At approximately 160 feet (49 meters) in length, the Jessica W is a wave-piercing catamaran equipped with a state-of-the-art motion control system that incorporates patented T-Foils and Interceptors from Maritime Dynamics to ensure smooth travel in all sea conditions.
The Jessica W was repowered in 2014 with new Caterpillar high-speed diesel engines that are certified to EPA Tier 3 emissions standards making the vessel more efficient, with lower emissions, fuel savings and lessening the vessel's overall carbon footprint. With this repowering, the vessel has performed incredibly well with less vibration making for a smoother and quieter ride while improving overall passenger comfort.
Built in 1990 and introduced into service in 1991 on the United Kingdom to Channel Islands service under the name Condor 9, it was renamed when purchased by Block Island Express and honors Jessica Wronowski, who co-owns BIFS with her brother, Adam Wronowski.